THE CONNECTION CAROLINA MAILER PUTS YOUR PRODUCT OR SERVICE IN 5,000* MAILBOXES FOR ONLY $300 A MONTH.
"My name is Kerry Burd and I have been a career graphic, social media and website designer for over 20 years. Over the last few years I have designed, installed, managed, published and delivered hundreds of logos, business cards, postcards, websites, Facebook ad campaigns, tradeshow displays, vehicle wraps, and t-shirt designs to companies across the country. After two decades in marketing, I am convinced I have a value-minded advertising opportunity that reaches your local clients in a way that no other media can give... DIRECT MAIL. I personally handle the sale, graphic design, printing and distribution of the Connection Carolina mailer which means personal service and minimum overhead resulting in one of the lowest priced cost-per-potential-lead ratios in advertising... 6 CENTS PER MAILBOX! I look forward to reserving your spot on a future issue!" - Kerry
WHY DIRECT MAIL IN THE AGE OF THE INTERNET? JUST READ THESE STATISTICS FROM COMPU-MAIL.COM! By using direct mail marketing as a part of your marketing campaign, you are almost guaranteeing that your message will be read, and read quickly.
Young adults, 24 years and younger, are among the most direct mail responsive. 92% of young shoppers say they prefer direct mail for making purchasing decisions. 73% of consumers actually prefer mail over other advertising methods. 59% of U.S. respondents agree with the following statement, "I enjoy getting postal mail from brands about new products." 56% of customers find print marketing to be the most trustworthy type of marketing. 70% of Americans say mail is more personal than the internet. 76% of small businesses say their ideal marketing strategy encompasses a combination of both print and digital communication. 40% of consumers try new businesses after receiving direct mail. U.S. advertisers spend $167 per person on direct mail to earn $2,095 worth of goods sold; a 1,300% return. 98% of consumers bring in their mail the day it's delivered. Of these, 72% bring it in as soon as possible. 77% sort through their mail immediately. Consumers spend an average of 30 minutes reading their mail on any given occasion. They spend 45 minutes with magazines, 30 minutes with catalogs and 25 minutes with direct mail. 48% of people retain direct mail for future reference.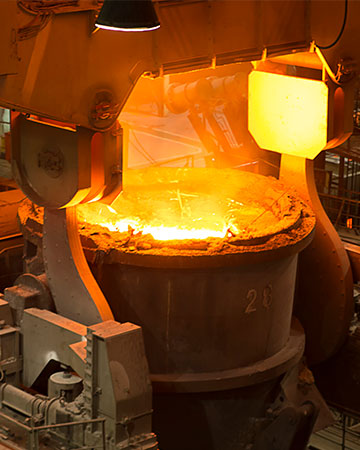 WHY ADVERTISING ON AN ISSUE OF CONNECTION CAROLINA IS ONE OF THE MOST EFFECTIVE MARKETING DECISIONS YOU WILL EVER MAKE.
I am very upfront with my pricing and my business model. First off, I use a program provided by the United States Postal Services called "EDDM" (Every Door Direct Mail). The intention of the program is to provide business owners a cost-effective method to put their message in mailboxes without having to buy a bulk permit. However, even with the discounted rates of the EDDM program, you will have at least 18 cents per piece in postage PLUS the cost of the printing (and shipping). This doesn't even count the graphic design fee (assuming you will need to hire someone that not only will make your piece look good but also keep the design within EDDM guidelines). Then the entire order of 5,000 cards must be counted and bundled in to stacks of 100, sorted by postal route and correctly labelled with individual facing slips. Lastly, you must personally deliver the entire order to the front desk of the local post office where the mailing is going. All of this ends up becoming a lot more labor than what the average business owner has time for. So realistically the EDDM program ends up not making much sense for a single business owner. Not to mention COST... assuming you do 5,000 cards on your own, you'll have $900+ in postage and depending on the size of your postcard and graphic design, you can assume another $600+ in printing for a total of more than $1,500. That is where I offer you ONE of an EXCLUSIVE 11 spots on a huge 12" x 9" postcard for $300 per zone, per month. The design, postage, printing and drop offs are all included! THIS IS A DIFFERENCE OF .30 cents per mallbox if YOU did an EDDM versus .06 cents a mailbox if you buy a space with Connection Carolina.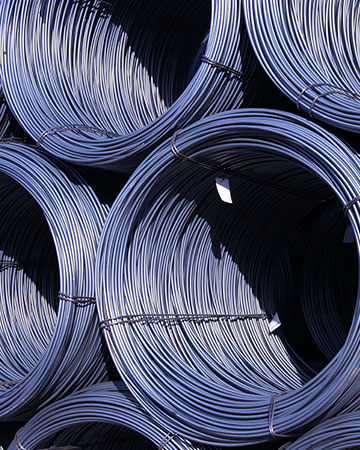 WITH ALL THE STATISTICS AND NUMBERS YOU'VE READ SO FAR, THERE IS ONLY ONE THING LEFT... WHO DELIVERS THEM AND WHERE DO THE ISSUES GO?
The Connection Carolina's 12" x 9" postcards are delivered directly by the USPS as it's own delivered piece. In other words, this is NOT inserted into "junk mail" or inside of another postal piece. In fact, as carries sort their own mail, many will take the Connection Carolina postcard (since it is the largest size permitted as a "flat") and wrap the entire mailbox's contents for that day inside of the Connection Carolina. This is the MOST EXPOSURE you could possibly hope for in direct mail! The EDDM program limits you to a drop-off at the post office of only 5,000 pieces per day. This is an ideal number since it usually covers an area within 1-2 miles from your business location! I choose specific mail routes IN YOUR BUSINESS ZIP CODE based on income, typically picking the highest incomes in that zip code. I call these "ZONES". I sell zones into some of Charlotte's most prominent and affluent areas: Uptown, Southend, Lake Norman and Ballantyne with average median incomes usually reaching $80,000+ per year. And you are welcome to see a sample of some of these routes by clicking on the OUR ZONES link. The exact number will fluctuate based on active mailing addresses but these numbers will be very close. Each of these issues are $300 per month and there is no commitment beyond one issue since I run a month-to-month programs. Please email me for a free consultation on becoming a long term Connection Carolina advertiser since longer commitments will result in even more savings for you!
* The United States Postal Service EDDM program permits a maximum of 5,000 addresses per day. When we select the specific routes, the actual number of deliverable addresses typically range between 4,800 and 4,950 mailboxes.